Need auto glass services in the Weston area?

Get A Free Quote
[brb_collection id="1598"]
Major Insurance Providers Accepted
We are a preferred and trusted shop with all major insurance companies and handle the paper work and billing on your behalf to ensure a fast and easy process from start to finish.
Our Guarantee
We are dedicated to providing a better experience then you will find anywhere else which is why we offer live social media messaging, website chat, and text messaging for easy communication with our customers.
Lifetime Warranty
All of our auto glass services come with a 100% lifetime workmanship warranty. Our industry leading warranty is one of the many reasons we have so many repeat customers and referrals!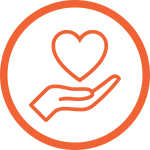 We Give Back
We have teamed up with Valley of the Sun United Way and the Shriners Charity. You can join us by contributing $8 or more of your windshield replacement rebate. We will match up to $25 of your donation.
Weston Windshield Replacement
With NuVision, you can get access to high quality windshield replacement wherever you are in Weston! We are offering mobile services within the city — giving you the option to choose where our trained mobile technicians will do the job.
Aside from this, NuVision offers the following as well:
Experience excellent auto glass services with NuVision! Schedule an appointment by calling (855) 213-0100 today!
Weston Auto Glass Replacement Services
We are servicing the following ZIP codes in Weston, FL:
Windshield and Auto Glass Repair in Weston
Not all windshield damage ends up requiring a replacement. For minor chips or cracks, you can just have it repaired with NuVision! We have a trained team of auto glass technicians, who can help you deal with any auto glass repair and replacement needs.
What's more is that all of our services are completely mobile! We can schedule your auto glass service at your home, office, or any other location that is convenient for you!
Call us today at (855) 213-0100!
Hey Weston – NuVision is Here to Replace Your Windshield!
Did you know that there are state laws prohibiting you from driving your vehicle if it has a visibly damaged windshield? That is why to avoid issues, have your windshield replaced immediately by contacting NuVision at (855) 213-0100!
All of NuVision's services are completely mobile — allowing you to choose a location that you prefer. No matter where you are in Weston, our highly trained auto glass technicians can come over and provide you with the quality workmanship and remarkable customer satisfaction our company is known for.
What are you waiting for? Call NuVision today!
Windshield Replacement Near Me
As a car owner, having a reliable partner when it comes to windshield replacement is important. Good thing is that if you are from Weston, NuVision can be that for you!
We are offering top notch auto glass services that are completely mobile – allowing you to schedule an appointment with us at any location you prefer. Whether you want the windshield replacement done at your house, office, or any other place convenient for you, we can make it happen.
Call (855) 213-0100 to schedule your auto glass service right now!
ADAS Windshield Recalibration in Weston
Does your vehicle have Advanced Driver Assistance Systems (ADAS)? These are a family of technologies that give you access to a variety of features that improve road safety. They usually rely on a windshield-mounted camera that can get misaligned during windshield replacement. If that's the case, windshield recalibration will be required.
Here are two ways on how to re-calibrate your vehicle's ADAS setup:
Static calibration – Your vehicle needs to be brought to a calibration shop. There, a series of tests will be carried out to make sure that each ADAS feature works 100% accurately.
Dynamic calibration — Your vehicle needs to be driven in order to re-calibrate its ADAS setup. Using a handheld device, the calibration tech will drive your vehicle at a certain speed based on your manufacturer's specific guidelines.
Guarantee excellent windshield replacement with NuVision. All of the auto glass replacement parts we are using are sourced from leading and trusted manufacturers in the industry — providing each and every Weston resident access to durable replacement windshields.
Types of services auto glass we use:
Original Equipment Manufacturer (OEM) – These auto glass parts are well built and durable replacements. They can even match your factory glass part when it comes to durability — making it a great choice for car owners looking for a long-lasting replacement.
Original Equipment Equivalent (OEE) – These auto glass parts are designed to withstand strong road impacts and do not easily break. What's more is that they are priced significantly much lower — making it a great option for car owners who want heavy-duty yet economically priced replacements.
Weston is the most western city of Broward County, Florida. Once ranked among the Top 100 Safest Cities in the U.S., Weston is home to an estimated seventy-one thousand residents as of 2019.
Popular attractions in and around Weston, FL:
Peace Mound Park

Bonaventure Country Club

Everglades Holiday Park

Young Art Museum
Nearby Locations for Windshield Repair
NuVision's services are also available in the following locations: