Need auto glass services in the Pompano Beach area?

Get A Free Quote
[brb_collection id="1598"]
Major Insurance Providers Accepted
We are a preferred and trusted shop with all major insurance companies and handle the paper work and billing on your behalf to ensure a fast and easy process from start to finish.
Our Guarantee
We are dedicated to providing a better experience then you will find anywhere else which is why we offer live social media messaging, website chat, and text messaging for easy communication with our customers.
Lifetime Warranty
All of our auto glass services come with a 100% lifetime workmanship warranty. Our industry leading warranty is one of the many reasons we have so many repeat customers and referrals!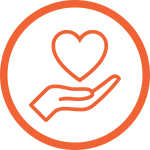 We Give Back
We have teamed up with Valley of the Sun United Way and the Shriners Charity. You can join us by contributing $8 or more of your windshield replacement rebate. We will match up to $25 of your donation.
Pompano Beach Windshield Replacement
NuVision offers Pompano Beach residents mobile windshield replacement services! No matter where you are in the city, our trained and licensed auto glass technicians will come to you, have your windshield replaced,and guarantee quality craftsmanship!
At NuVision, you also get access to:
Free Lifetime Chip Repair For Your Windshield
Auto Glass Repair
Get access to professional windshield replacement with NuVision. Call us at (855) 213-0100 to book a replacement today!
Pompano Beach Auto Glass Replacement Services
We are servicing the following ZIP codes in Pompano Beach, FL:
33060
33061
33062
33063
33064
33065
33066
33067
33068
33069
33071
33072
33073
33074
33075
33076
33077
33093
33097
Windshield and Auto Glass Repair in Pompano Beach
Is the damage of your windshield too small? A windshield replacement may then not be required. But it doesn't mean that you should just ignore it and do nothing about the damage. It might not bring inconvenience to you now, but overtime the small chip or crack will worsen — making your windshield impossible to be repaired!
Before that happens, have your windshield repaired by trained mobile auto glass repair technicians from NuVision! Call (855) 213-0100 to book an auto glass repair today!
Hey Pompano Beach – NuVision is Here to Replace Your Windshield!
If you're from anywhere in Pompano Beach, better have NuVision as your preferred company for windshield replacement and repair services. We offer mobile services in the area — allowing our mobile technicians to service you no matter where you are in Pompano Beach!
Aside from windshields, NuVision can also take care of your:
Front Door Glass
Quarter Door Glass
Back Windows
Schedule your auto glass service today! Call NuVision at (855) 213-0100.
Windshield Replacement Near Me
Quality windshield replacement services are a must. That is why if you are looking for a professional windshield replacement company in Pompano Beach, NuVision should be on top of your list!
We offer mobile windshield replacement and other auto glass services in the Pompano Beach area, which means that our team can service you at your home or any location you might prefer.
To schedule an appointment, call us at (855) 213-0100!
ADAS Windshield Recalibration in Pompano Beach
If your vehicle has Advanced Driver Assistance Systems (ADAS), then re-calibrating it might be necessary after getting your windshield replaced. This will allow all ADAS safety and security features to function properly, and help you avoid road-related issues.
Depending on your vehicle's make and model, the procedure can either be of the following:
Dynamic calibration – If the procedure can be done at your location, calibration technicians will just conduct a drive of your vehicle for a certain distance at a specific speed.
Static calibration – If the procedure can only be carried out in a controlled environment, calibration technicians are required to bring your vehicle to a ADAS calibration facility.
To provide great customer satisfaction, NuVision only uses top-grade auto glass replacement parts in our services.
Types of auto glass replacement parts the NuVision team is using:
OEM or Original Equipment Manufacturer – OEM replacement parts are comparable to a factory auto glass in terms of thickness and durability – making it a heavy-duty option.
OEE or Original Equipment Equivalent – OEE replacement parts are significantly much affordable than an OEM glass. But despite this, OEE materials are still a reliable choice when it comes to quality replacement windshields.
Pompano Beach is a city located in Broward County, Florida. It has an estimated population of over one hundred twelve thousand residents – making it a principal city in the Greater Miami area.
Popular attraction in Pompano Beach
Pompano Beach Amphitheater
Pompano Beach Airpark
Greg Norman Signature Pines Course
Pompano Citi Centre
Nearby Locations for Windshield Repair
Aside from Pompano Beach, NuVision's services are also available in the following locations: