Need auto glass services in the Palm Coast area?

Get A Free Quote
[brb_collection id="1598"]
Major Insurance Providers Accepted
We are a preferred and trusted shop with all major insurance companies and handle the paper work and billing on your behalf to ensure a fast and easy process from start to finish.
Our Guarantee
We are dedicated to providing a better experience then you will find anywhere else which is why we offer live social media messaging, website chat, and text messaging for easy communication with our customers.
Lifetime Warranty
All of our auto glass services come with a 100% lifetime workmanship warranty. Our industry leading warranty is one of the many reasons we have so many repeat customers and referrals!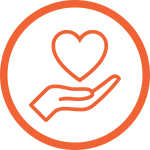 We Give Back
We have teamed up with Valley of the Sun United Way and the Shriners Charity. You can join us by contributing $8 or more of your windshield replacement rebate. We will match up to $25 of your donation.
Palm Coast Windshield Replacement
Experience top notch windshield replacement services with NuVision! Our services are available anywhere in Palm Coast — allowing our team of trained mobile auto glass technicians to come to you wherever you are in the city!
Aside from this, NuVision also offers the following:
Free Lifetime Chip Repair For Your Windshield
Auto Glass Repair
What are you waiting for? Call NuVision today at (855) 213-0100!
Palm Coast Auto Glass Replacement Services
We are servicing the following ZIP codes in Palm Coast, FL:
Windshield and Auto Glass Repair in Palm Coast
Not just because your windshield got damaged, getting a replacement is required. For minor chips and cracks, you can just get them repaired. To help you, you can call NuVision for help!
We offer mobile windshield and auto glass repair in Palm Coast, which means that our dedicated repair team can come to your preferred location and get the job done at your earliest convenience!
Have your windshield repaired today! Call us at (855) 213-0100 to set up an auto glass service!
Hey Palm Coast– NuVision is Here to Replace Your Windshield!
If you want access to top quality windshield replacement services, then there is no better place than NuVision. We are offering mobile auto glass services within Palm Coast — allowing us to reach you anywhere in the city. You can schedule an auto glass service at your home, office, or any other location that is convenient for you.
Aside from windshields, we can also replace and repair the following:
Front Door Glass

Quarter Door Glass

Back Windows
Got any auto glass concerns? Call NuVision at (855) 213-0100!
Windshield Replacement Near Me
Are you from Palm Coast and looking for an auto glass service company to help you with your broken windshield? Then look no further as NuVision can help you with that and more!
NuVision offers mobile windshield replacement services around the city — making it possible for us to service you anywhere you are in Palm Coast. We guarantee that only trained auto glass technicians will carry out our services, ensuring great craftsmanship and customer satisfaction!
Schedule your auto glass service today by calling 855) 213-0100!
ADAS Windshield Recalibration Services in Phoenix
Does your vehicle have Advanced Driver Assistance Systems or ADAS? Then, getting your vehicle re-calibrated might be required after a windshield replacement service.
Your vehicle's ADAS setup supports several road safety features, which heavily rely on a windshield-mounted camera to function properly. When the windshield is replaced, this camera can be misaligned — causing inaccuracies in its functionality.
When you set up an auto glass service with us, our mobile installer will determine if your ADAS needs recalibration. If yes, your vehicle needs to undergo any of the following calibration procedures:
Dynamic calibration – Calibration techs will drive your vehicle. Adhering to a strict guideline provided by your manufacturer, they will drive your vehicle for a certain distance. A specific speed limit will be monitored as well. These ensure that all ADAS features can fully re-calibrated.
Static calibration – Your vehicle will be brought to a near calibration facility. Using a special set of equipment, calibration techs will perform certain procedures designed to realign the windshield-mounted camera.
Committed to providing only the highest quality of auto glass services to our clients, NuVision guarantees to use only top-notch auto glass replacements. We guarantee this by sourcing our materials from trusted manufacturers in the industry.
Original Equipment Manufacturer (OEM) – These auto glass replacements are manufactured almost identically to a factory auto glass. With that, superb build quality is guaranteed. They can even match a factory auto glass when it comes to durability and thickness.
Original Equipment Equivalent (OEE) – If quality windshield replacements that are priced economically are what you want, then OEE auto glass replacements are for you! It is slightly weaker than OEM auto glass, but it is durable enough to withstand strong road conditions.
About the City of Palm Coast
Palm Coast is a city located in Flagler County, Florida. It has an estimated population of over ninety thousand people, making it the most populous city in the county.
Popular attractions near Palm Coast:
Graham Swamp Preserve

Florida Agricultural Museum

Moody Homestead Park

Pine Lakes Golf Club
Nearby Locations for Windshield Repair
NuVision's services are also available in the following locations: