Need auto glass services in the Deerfield Beach area?

Get A Free Quote
[brb_collection id="1598"]
Major Insurance Providers Accepted
We are a preferred and trusted shop with all major insurance companies and handle the paper work and billing on your behalf to ensure a fast and easy process from start to finish.
Our Guarantee
We are dedicated to providing a better experience then you will find anywhere else which is why we offer live social media messaging, website chat, and text messaging for easy communication with our customers.
Lifetime Warranty
All of our auto glass services come with a 100% lifetime workmanship warranty. Our industry leading warranty is one of the many reasons we have so many repeat customers and referrals!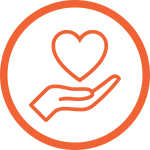 We Give Back
We have teamed up with Valley of the Sun United Way and the Shriners Charity. You can join us by contributing $8 or more of your windshield replacement rebate. We will match up to $25 of your donation.
Deerfield Beach Windshield Replacement
Experiencetop notch mobile windshield replacement services in Deerfield Beach NuVision! With the help of our licensed and trained auto glass technicians, we can service you anywhere you are in the city — allowing you to focus more on your other activities for the day!
In addition, NuVision also provides the following:
Free Lifetime Chip Repair For Your Windshield

Auto Glass Repair
Call NuVision at (855) 213-0100 and have your auto glass service scheduled!
Deerfield Beach Auto Glass Replacement Services
We are servicing the following ZIP codes in Deerfield Beach, FL:
Windshield and Auto Glass Repair in Deerfield Beach
NuVision offers mobile windshield and auto glass repair services in Deerfield Beach! So if you have any minor chips and cracks that you want to be fixed immediately, contact our team immediately! We can service you at any location that is comfortable for you.
Set up an auto glass repair service now by calling (855) 213-0100!
Hey Deerfield Beach– NuVision is Here to Replace Your Windshield!
Deerfield residents now have access to top notch windshield replacement services with NuVision. With our mobile services, trained auto glass technicians can come to your preferred location and have your windshield replaced using quality materials!
Aside from windshields, we also offer replacement and repair services for the following:
Rear Door Glass

Quarter Door Glass

Back Windows
What are you waiting for? Call (855) 213-0100 right now and schedule an appointment!
Windshield Replacement Near Me
Looking for a windshield replacement service company within Deerfield Beach? Then NuVision is an awesome consideration! All of our services are completely mobile — allowing us to service you at your preferred location. You can have your windshield replaced without leaving your house or taking a day off at work!
Get access to hassle free windshield replacement services! Call (855) 213-0100 today!
Cost to Replace Windshield in Deerfield Beach
Windshield replacements services cost differently. It could go as low as a few hundred bucks to over a thousand dollars, depending on the make and model of your vehicle.
But did you know that since you're a Deerfield resident, you can take advantage of a state statute requiring insurance companies to pay for your windshield replacement fees? However, this is only for those who availed comprehensive coverage. Unless you have this, you need to pay for windshield replacement out of your own pockets.
But regardless of whether your vehicle is insured or not, you can avail the auto glass services of NuVision. We offer mobile windshield replacement services within the city at a price that is ideal for you whatever your situation.
Experience excellent windshield replacement services by contacting NuVision at (855) 213-0100!
ADAS Windshield Recalibration in Deerfield Beach
If your vehicle has Advanced Driver Assistance Systems (ADAS), then recalibration might be required after getting a windshield replacement. This assures that all ADAS features of your vehicle can function as intended and provide the optimal level of safety they are designed for.
Depending on the make and model of your vehicle, your vehicle must undergo either of the ff. procedure:
Static calibration – Carried out in an ADAS calibration center, this procedure requires the use of a specialized set of equipment. Calibration technicians will re-calibrate and test each ADAS feature to ensure that they will function properly.
Dynamic calibration – Carried out in a remote location, this procedure requires calibration technicians to drive your vehicle. They will follow a strict calibration guideline from your manufacturer to ensure the effectiveness of the calibration.
Deerfield Beach Auto Glass
NuVision guarantees that all of our auto glass replacement parts are sourced from trusted and reputable manufacturers in the industry.
Original Equipment Manufacturer (OEM) – Sourced from the same manufacturer behind your factory auto glass, OEM replacement parts are the best option when it comes to build quality.
Original Equipment Equivalent (OEE) – Sourced from other trusted manufactures, OEE auto glass parts are economically priced replacements that are still designed to be durable enough and can last for a long period of time.
About the City of Deerfield Beach
Deerfield Beach is a city located inBroward County, Florida. It has an estimated population of over eighty thousand people, making it among the most populous cities in the Miami metropolitan area.
Popular attractions in Deerfield Beach:
Quiet Waters Park

Butler House At Deerfield Beach Historical Society

Deerfield Beach Arboretum
Nearby Locations for Windshield Repair
NuVision's services are also available in the following locations: