Expert Windshield Replacement & Auto glass Repair at Youngtown, AZ
Experience premier windshield replacement and auto glass repair in Youngtown, Arizona with Nuvision. We deliver unparalleled expertise and meticulous attention to detail, offering top-notch ADAS calibration for enhanced safety. Choosing Nuvision means benefiting from efficient, hassle-free service and cutting-edge technology, ensuring every windshield repair or replacement is seamless and reliable. Trust Nuvision for superior auto glass solutions. Your windshield safety is our top priority.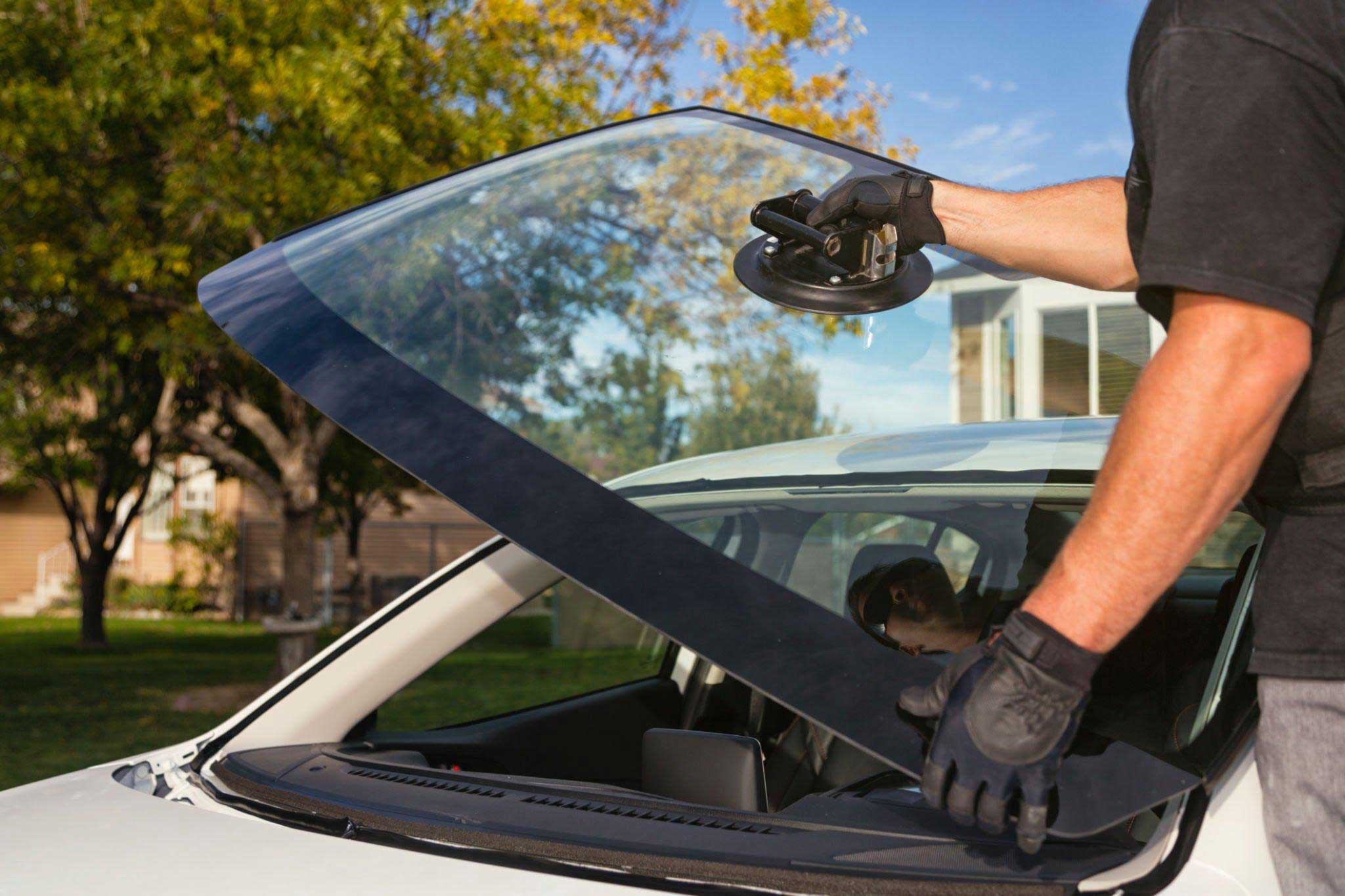 Schedule Your Appointment
Name:
Youngtown
Address: Youngtown, Arizona, United States
Contact Number: (855) 213-0100
Office Hours: Monday-Friday: 6AM to 8PM MST | Saturday: 6AM to 6PM MST | Sunday: 6AM to 5PM MST
Youngtown Auto Glass Replacement Services
We are serving the following ZIP code in Youngtown, AZ:
SERVICES OFFERED AT YOUNGTOWN
Youngtown Windshield Replacement
Get access to professional windshield replacement services with NuVision. We are currently serving the entire town of Youngtown and its surrounding areas. All of our services are completely mobile, allowing you to have your windshield replaced at the convenience of your home or office.
What's great about getting the services of NuVision is that all of our auto glass technicians are highly trained — ensuring that they can install each windshield replacement excellently.
In addition to windshield replacement, NuVision also offers the following:
Free Lifetime Chip Repair For Your Windshield
Cash Back Program
Auto Glass Repair
ADAS Recalibration
In need of a windshield replacement? Then contact NuVision at (855) 213-0100!
Windshield and Auto Glass Repair in Youngtown
Not just because your windshield is damaged, you are required to get a replacement. If the chip or crack is the size of a quarter and is not completely crushed in the center, then there is a chance that you can have it repaired. For cases like this, you can contact NuVision for help!
NuVision prides itself on having a highly qualified team of auto glass specialists who can repair your windshields in no time! What's more is that all of our services are completely mobile. This means that we can repair your windshield even at the convenience of your home or anywhere within Youngtown. Just tell us your preferred location and our team will be right there!
Aside from your windshield, we can also repair the following:
Rear Door Glass
Front Door Glass
Quarter Door Glass
Back Windows
Minor windshield damages can get worse if not taken care of immediately! Call us at (855) 213-0100 to have your windshield repaired!
Hey Youngtown – NuVision is Here to Replace Your Windshield!
Looking for a reliable windshield replacement company in Youngtown? Then NuVision can be of help! We offer excellent windshield replacement and other auto glass services in the entire Youngstown area and its surrounding localities.
In Arizona, windshield damage can happen any time. With gravels and other road debris scattered in its roadways, getting rock chips on your windshield is not unusual at all.
That is why even residents from small Arizona municipalities like Youngtown must have a reliable partner when it comes to getting windshield replacements. This is where NuVision comes in!
NuVision gives you access to licensed auto specialists and quality windshield replacements — guaranteeing excellent service and remarkable customer satisfaction! And because all of NuVision's services are completely mobile, you don't even have to leave your house to get your windshield replaced. Our team can come to you at your preferred location within Youngtown!
Have your windshield replaced today! Call NuVision at (855) 213-0100!
Windshield Replacement Near Me
Are you from Youngtown and looking for a professional windshield replacement service that is available in your area? NuVision is the one you are looking for! We offer mobile windshield replacement services for the entire Youngstown area, allowing us to reach you wherever you are in town!
With NuVision, you get access to excellent auto glass services without the hassle of leaving your home. Our team of highly experienced auto glass technicians will come to you anywhere you are in Youngtown. We can even do the transaction with your insurance company, so you won't have to do it on your own!
Call NuVision today at (855) 213-0100 and set up an appointment!
Schedule Your Glass Repair Today
Cost to Replace Windshield in Youngtown
The cost of windshield replacement varies depending on the make and model of the vehicle you own. If you own a luxury vehicle, you might even have to spend up to a thousand dollars or more. But if you have comprehensive insurance, then there is a chance your provider can shoulder the entire cost for you!
If that's the case, then it is best to call NuVision now! We are a preferred shop by major insurance companies, allowing us to deal with them faster and more smoothly compared to others.
Our representatives will even do all the legwork on your behalf. From notifying your insurance company to completing all paperwork, we will be happy to do it for you! If qualified, we will even give you up to $250 cash back + free bonus dinner at Rodizio Grill.
Don't have insurance? Don't worry! NuVision offers some of the most competitively priced yet premium quality windshield replacements in Youngtown, giving you access to excellent services that won't hurt your pocket!
Call NuVision today (855) 213-0100 and book an appointment!
Get Cash Back With Your Windshield Replacement in Youngtown
Have you ever thought about why do windshield companies offer cash back? Well, a simple answer to this to gain the trust of a customer. However, be mindful as some windshield companies do not have the same offerings as others.
While other companies just promise customers a maximum of $100 to $140 cash back windshield replacement deals, there are few who were able to offer better deals for the benefit of their clientele.
Here, at NuVision, all insurance-covered customers are entitled to up to $250 cash back + free bonus dinner at Rodizio Grill.
Get the best windshield replacement cash deal for you! Call (855) 213-0100.
ADAS Windshield Recalibration in Yountown
Do you own a vehicle integrated with Advanced Driver Assistance Systems or ADAS? If yes, then recalibration is required after getting a windshield replacement.
In case you are not familiar, ADAS are the built-in safety features of your vehicle protecting you from collisions and any other problems on the road. Getting your ADAS re-calibrated is important since its features rely heavily on a windshield-mounted camera to function properly.
At NuVision, we understand the importance of a fully calibrated ADAS. That is why we guarantee to carry out error-free ADAS recalibration procedures for all vehicle types. Depending on the make and model of your vehicle, the process can be done completely mobile or at our nearest calibration center.
Dynamic calibration – Our team can carry out this procedure on the spot. After having your windshield replaced, our calibration expert will drive your vehicle at a specific speed to ensure that all ADAS features can fully re-calibrate.
Static calibration – Our team will bring your vehicle to our nearest calibration center. Using high tech equipment, our calibration experts will carry our certain procedures that will realign the windshield-mounted camera and conduct tests to check if it can provide accurate readings.
NuVision is committed to providing only the highest quality of auto glass service to our clients. For this reason, we guarantee that only qualified auto glass technicians will carry out our services. On top of that, we assure that each auto glass replacement we use are sourced from reputable and trusted manufacturers.
Know more about the auto glass we use:
Original Equipment Manufacturer (OEM) – These auto glass replacements are source from manufacturers that automobile companies tap to produce auto glasses for them. Typically, OEM replacements even come from the same manufacturer of your factory glass, ensuring premium-grade quality.
Original Equipment Equivalent (OEE) – OEM may be the most durable replacement you can get, but it has one major drawback – its price. If you want an economical alternative that can still withstand strong road impacts and does not easily get damaged, then OEE auto glass replacements are for you!
Youngtown is a small municipality located in Maricopa County, Arizona. It has an estimated population of almost seven thousand people and is credited as the oldest retirement community in the United States.
But even though Youngtown was mainly a retirement community, recent years have seen the growth of young families residing within town as well. With many attractions and amenities that residents can enjoy, it is not surprising though that more and more young families are choosing to live in Youngtown.
Popular places in and nearby Youngtown:
Clubhouse Square
Luke Air Force Base
White Tank Mountain Regional Park
Schedule Your Glass Repair Today
Mark Murray

Prompt service, the technician called me before arrival and also texted me with updates of service. They worked with my insurance and it was a seamless process. I highly recommend if you need a windshield replacement or chip repair and you have insurance. I paid nothing out of pocket.
Patrick Thompson II (Trick)

Amazing customer service to start off with. And the installer was Allen here in Mesa, Arizona, He did an amazing job!! He was on time, called before arrival, and very professional!! I would 100% recommend NuVision Autoglass to anyone out there needing their windshield replaced. 
Nearby Locations for Windshield Repair
NuVision's services are also available in the following locations: