Expert Windshield Replacement & Auto glass Repair at Sun Lakes, AZ
Experience premier windshield replacement and auto glass repair in Sun Lakes, Arizona with Nuvision. We deliver unparalleled expertise and meticulous attention to detail, offering top-notch ADAS calibration for enhanced safety. Choosing Nuvision means benefiting from efficient, hassle-free service and cutting-edge technology, ensuring every windshield repair or replacement is seamless and reliable. Trust Nuvision for superior auto glass solutions. Your windshield safety is our top priority.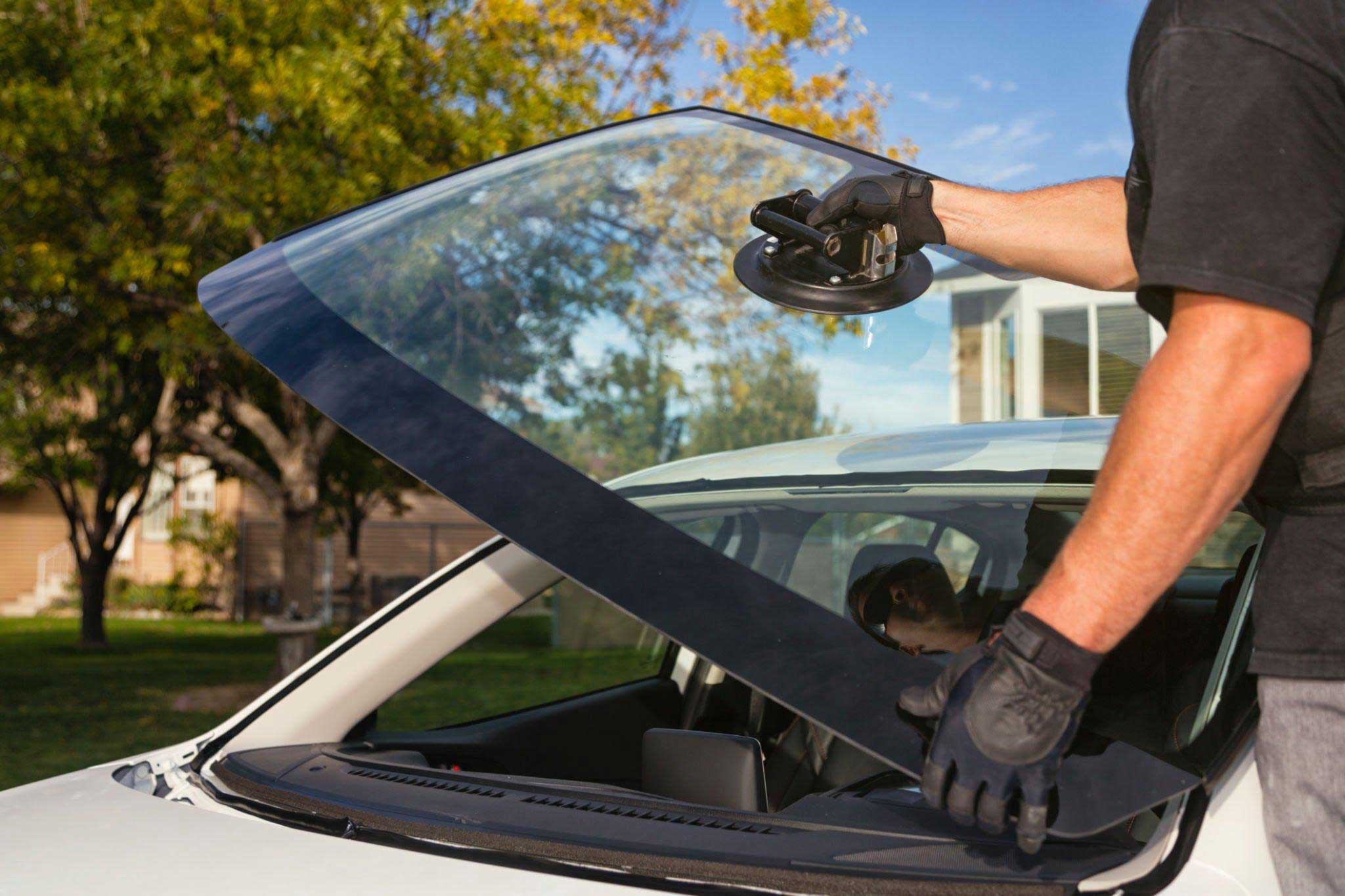 Schedule Your Appointment
Name:
Sun Lakes
Address: Sun Lakes, Arizona, United States
Contact Number: (855) 213-0100
Office Hours: Monday-Friday: 6AM to 8PM MST | Saturday: 6AM to 6PM MST | Sunday: 6AM to 5PM MST
Sun Lakes Auto Glass Replacement Services
We are serving the following ZIP codes in Sun Lakes, AZ:
SERVICES OFFERED AT SUN LAKES
Sun Lakes Windshield Replacement
At NuVision, we promise to provide Sun Lakes residents with exemplary windshield replacement services at competitive prices. All of our services are executed by licensed and trained auto glass specialists using only top-grade materials and equipment, ensuring services of the highest standard possible.
Our complimentary mobile services allow us to reach you no matter where you are in Sun Lakes. Whether you own a car, truck, RV, or any other vehicle type, we got you covered. Just set up an appointment and our team will come to your preferred location.
In addition, NuVision also provide the following:
Free Lifetime Chip Repair For Your Windshield

Up to $250 cash back

Auto Glass Repair

ADAS Recalibration
Set up an appointment with us! Dial (855) 213-0100 on your phone today!
Windshield and Auto Glass Repair in Sun Lakes
Does your windshield have a small chip or crack? Don't let the damage get worse! Have it repaired now with NuVision! Call
(855) 213-0100
today!
Not just because it's a minor damage, you can just ignore it. Leaving it unrepaired will cause the damage to get worse – making your windshield unrepairable. When this happens, you will be required to get a windshield replacement instead, which is more expensive.
By calling NuVision, our auto glass repair team will come to you and repair your windshield using quality materials that can prevent it from cracking further.
Additionally, we also provide repair services for the following:
Rear Door Glass
Front Door Glass
Quarter Door Glass
Back Windows
In need of a reliable auto glass repair service within Sun Lakes? Then give NuVision a call right now!
Hey Sun Lakes – NuVision is Here to Replace Your Windshield!
NuVision understands your need for a reliable company that can provide top notch windshield replacement services. That is why, together with our auto glass specialists, we guarantee paramount customer satisfaction for all residents of Sun Lakes!
Towns and cities in Arizona have one common problem— windshield damage! With many gravel and other debris scattered throughout Sun Lakes's roadways, there are chances that speeding vehicles in front of you can churn up road debris into your windshield – causing chips and cracks.
But with NuVision, replacing your damaged windshield won't be a problem. Just call us at (855) 213-0100 and set up an appointment! We offer mobile windshield replacement services in the entire city, allowing us to serve you without causing major disruptions to your day!
Windshield Replacement Near Me
Looking for a professional windshield replacement company in Sun Lakes? Then NuVision is your best choice! We offer mobile auto glass services no matter where you are in the area — giving you access to quality workmanship at a price you will like!
NuVision is also a preferred shop by major insurance companies, allowing us to help you make claims more easily. What's more is that we can even deal with your provider on your behalf. We will handle all legwork to ensure that the process won't be a hassle for you. Just give us your insurance details and we'll handle the rest!
Call us at (855) 213-0100 to set up an appointment!
Schedule Your Glass Repair Today
Cost to Replace Windshield in Sun Lakes
Depending on the type of your insurance plan, your provider can shoulder the entire amount for your windshield replacement. With this, you won't need to spend even a single dollar to have your windshield replaced.
But in case windshield replacement is not part of your insurance coverage, do not worry! NuVision offers some of the most competitively priced services in Sun Lakes, giving you access to quality service without the problem of spending too much!
But in case your insurance company can cover the cost, our team, at NuVision, will be happy to help you deal with making a claim. From notifying your insurance company to completing all paperwork, NuVision's representatives will do it on your behalf. You can even qualify for up to $250 cash back + free bonus dinner at Rodizio Grill.
Talk to us at (855) 213-0100 to set up an appointment and know how much cash back you can qualify for!
Get Cash Back With Your Windshield Replacement in Sun Lakes
Looking for Sun Lakes best windshield replacement deals. Find them here at NuVision Auto Glass.
If you have glass coverage, we can give you up to $250 cash back + free bonus dinner at Rodizio Grill.
Why do windshield companies offer cash back, you may ask? They are offering awesome cash back deals to share what they make with their customers. But be careful, some auto glass shops have subpar windshield replacement cash back deals. Make sure to only do business with a company that can offer you a great deal
Get up to $250 cash back + free bonus dinner at Rodizio Grill now! Call us at (855) 213-0100.
ADAS Windshield Recalibration in Sun Lakes
Does your vehicle have ADAS or Advanced Driver Assistance Systems? Then carrying out an ADAS recalibration procedure is required after you get a windshield replacement.
ADAS are built-in technologies that give drivers access to road safety features, allowing them to avoid collisions and other road issues. ADAS feature include:
Adaptive cruise control
Automatic emergency braking
Blind spot monitoring
Lane keeping assist
Parking assist
ADAS features rely on a camera facing your windshield to function as intended. That is why re-calibrating it is important to ensure that all ADAS cameras and sensors are correctly aligned, ensuring all features can perform accurately.
Dynamic calibration VS Static calibration
Dynamic calibration, also known as mobile calibration, is a procedure that can be done at your location. Using high tech handheld calibration devices, our technicians will re-calibrate and test your ADAS through driving your vehicle at a certain speed and distance.
Static calibration, also known as fixed calibration, is a procedure that needs to be carried out in a controlled environment. Our technicians will bring your vehicle to our calibration shop and perform the procedure there. After completing the calibration, our team will deliver the vehicle back to you immediately.
With our goal to provide auto glass services of the highest quality, NuVision guarantees the use of top-grade materials for all our services. To ensure this, we only source quality OEM and OEE auto glasses from reputable manufacturers in the country. Learn more about the materials we use below:
Original Equipment Manufacturer (OEM) – OEM auto glass replacements are the best choice if build quality is your top concern. Typically, the manufacturers of factory auto glass pieces are also behind OEM replacement parts. They might cost you a little bit more, but considering their build quality, it is advisable to choose OEM auto glasses.
Original Equipment Equivalent (OEE) – The downside of OEM auto glass replacement is their prices. The good news is that NuVision has a great alternative— OEE auto glass. It is a durable material that can withstand strong impacts, assuring you that it won't be cracked or chipped easily.
Sun Lakes is a retirement community located in Maricopa County, Arizona, in the United States. It is situated about 24 miles southeast of downtown Phoenix and is part of the greater Phoenix metropolitan area. Sun Lakes is known for its active adult lifestyle and offers a range of amenities and recreational opportunities for its residents.
The community of Sun Lakes is comprised of several age-restricted neighborhoods, primarily catering to adults aged 55 and older. It was developed by Robson Communities, a company known for its focus on active adult communities. Sun Lakes was first established in the 1970s and has since grown to encompass several distinct neighborhoods, each with its own unique features and amenities.
Places to visit while in Sun Lakes:
Palo Verde
Cottonwood
Sun Lakes Country Club
Schedule Your Glass Repair Today
Mark Murray

Prompt service, the technician called me before arrival and also texted me with updates of service. They worked with my insurance and it was a seamless process. I highly recommend if you need a windshield replacement or chip repair and you have insurance. I paid nothing out of pocket.
Patrick Thompson II (Trick)

Amazing customer service to start off with. And the installer was Allen here in Mesa, Arizona, He did an amazing job!! He was on time, called before arrival, and very professional!! I would 100% recommend NuVision Autoglass to anyone out there needing their windshield replaced. 
Nearby Locations for Windshield Repair
NuVision's services are also available in the following areas: