Expert Windshield Replacement & Auto glass Repair at Paradise Valley, AZ
Experience premier windshield replacement and auto glass repair in Paradise Valley, Arizona with Nuvision. We deliver unparalleled expertise and meticulous attention to detail, offering top-notch ADAS calibration for enhanced safety. Choosing Nuvision means benefiting from efficient, hassle-free service and cutting-edge technology, ensuring every windshield repair or replacement is seamless and reliable. Trust Nuvision for superior auto glass solutions. Your windshield safety is our top priority.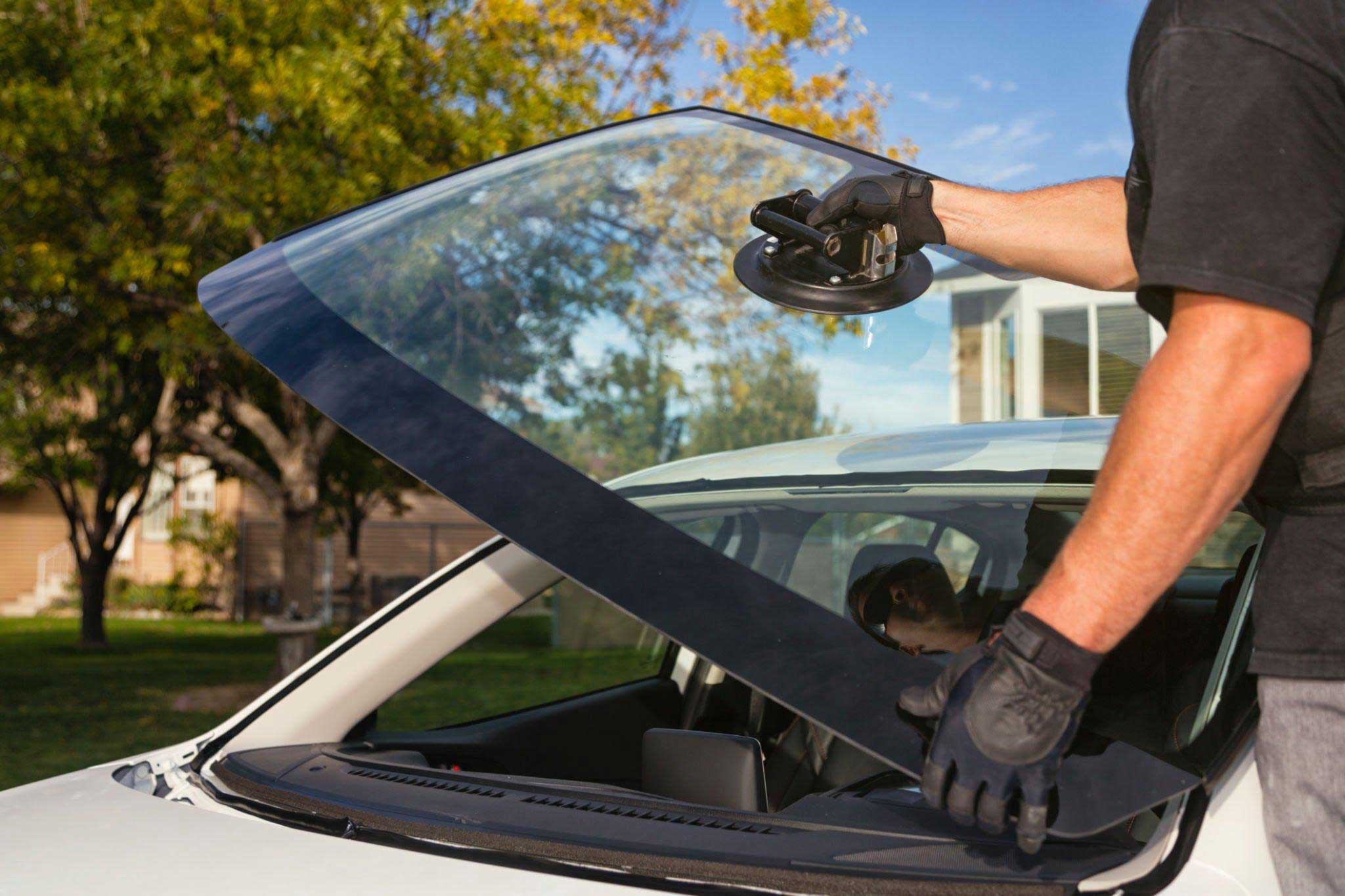 Schedule Your Appointment
Name:
Paradise Valley
Address: Paradise Valley, Arizona, United States, 85250 & 85253
Contact Number: (855) 213-0100
Office Hours: Monday-Friday: 6AM to 8PM MST | Saturday: 6AM to 6PM MST | Sunday: 6AM to 5PM MST
Paradise Valley Auto Glass Replacement Services
We are servicing the following ZIP codes in Paradise Valley, AZ:
SERVICES OFFERED AT PARADISE ALLEY
Paradise Valley Windshield Replacement
Paradise Valley residents can experience outstanding windshield replacement services with NuVision! All of our services are completely mobile, giving you the freedom to set up a replacement at a location convenient for you. Our team can do the installation at your home, office, or anywhere within town.
To ensure premium customer experience, NuVision guarantees that all of our services are executed by professionally trained auto glass experts. What's more is that our team only uses high-grade materials and equipment for all the services we render.
In addition, NuVision also offers the following:
Free Lifetime Chip Repair For Your Windshield
Cash Back Program
ADAS Recalibration
Call us now at (855) 213-0100 and book a windshield replacement today!
Windshield and Auto Glass Repair in Paradise Valley
If your windshield has any minor chips or cracks, NuVision can help you solve it! We offer outstanding windshield repair services for all Paradise Valley residents – ensuring that the damage is fixed and won't cause any obstructions to the driver's view.
Driving with a tiny windshield damage may not be prohibited in Paradise Valley. However, that doesn't mean that you can just ignore it. Minor chips and cracks will get worse if not taken care of immediately. It might not be a big problem today, but it will be soon. Trust us!
To avoid further damage in your windshield, the best action to make is to have your windshield repaired. For services like this, NuVision can be of great help! Our experienced auto glass specialists use premium solutions to fix any minor chip or cracks in your windshield.
What's more is that all of our services are completely mobile. This means that we can fulfill our services at the comfort of your home, office, or anywhere within Paradise Valley!
Call NuVision today at (855) 213-0100 to know more about our services!
Hey Paradise Valley – NuVision is Here to Replace Your Windshield!
Due to mountains and deserts surrounding the town, you can find gravel and other road debris scattered throughout Paradise Valley's roads and highways. This increases the chance of you getting a rock chip – causing spider web cracks in your windshield.
A great thing is that with NuVision, you can have a reliable partner that can provide you with excellent windshield replacements wherever you are in Paradise Valley. With our complimentary mobile services, you can choose where our team will install your new windshield. Just tell us where you are and we'll be right there once you're ready.
Experience hassle-free windshield replacement with NuVision! Book an appointment now by calling (855) 213-0100!
Windshield Replacement Near Me
If you're looking for professional windshield replacement services in Paradise Valley, then you are in the right place. At NuVision, we guarantee top notch yet competitively priced windshield replacement, which you can have installed at the comfort of your home!
You've read that right! With NuVision's mobile auto glass services, our team will come to your house wherever it is in Paradise Valley. If you prefer, we can even do our services at your office or anywhere within town.
At NuVision, we value your convenience. That is why we made all of our services completely mobile, guaranteeing that our services will cause no major disruptions on your day.
Call us today at (855) 213-0100 to book an appointment!
Schedule Your Glass Repair Today
Cost to Replace Windshield in Paradise Valley
Windshield replacement may not come cheap, especially if you own an expensive vehicle. However, the exact cost still depends on the make and model of your vehicle. If you own a basic car, then expect anywhere between $200 – $500. But for luxury automobiles, the price can potentially jump up to a thousand dollars or even more.
Good thing that Paradise Valley residents now have NuVision! It is a company dedicated to providing top-notch windshield replacement without costing its customers too much. All of the materials we use are guaranteed to be durable, hardwearing, yet are still priced reasonably.
If you have insurance to cover all the costs, NuVision can also help you transact with your provider. We will help you make a claim and even get you the best deal possible from them. We will file all paperwork and bill them for all services we will render. If qualified, you might also receive up to $250 cash back + free bonus dinner at Rodizio Grill.
Know more about our services by calling us today! Dial (855) 213-0100 on your phone right now!
Get Cash Back With Your Windshield Replacement in Paradise Valley
Looking for same day windshield replacement cash back deals around Paradise Valley? Look no more as NuVision can give you just that! Schedule an insurance-covered windshield replacement today and get up to $250 cash back + free bonus dinner at Rodizio Grill.
You've read that right! Unlike other auto glass shops servicing Paradise Valley, our offerings don't just stop at a maximum $100 cash back windshield replacement deal. Why just only get a cash back, when you can get that plus a dine-in coupon to one of the best Brazillian restaurants in the state!
Get this awesome deal by calling (855) 213-0100.
ADAS Windshield Recalibration in Paradise Valley
If your vehicle has Advanced Driver Assistance Systems or ADAS, you are required to have your vehicle re-calibrated after getting a windshield replacement. Luckily, by trusting NuVision, our team will not just professionally replace your windshield, but they will also guarantee that correct ADAS calibration procedures are also carried out.
In case you're not that familiar with ADAS, these are built-in technologies found in newer vehicles that give drivers access to a wide variety of road safety features. Here are some of them:
Adaptive cruise control
Automatic emergency braking
Blind spot monitoring
Forward collision warning
Lane keeping assist
Parking assist
Rear cross traffic alert
ADAS features of every vehicle may vary, but most of them rely on a windshield-mounted camera to work properly. When you get a windshield replacement, this camera becomes misaligned, resulting in inaccurate readings. When this happens, ADAS features will not be able to give you accurate information and might cause serious driving concerns.
Here at NuVision, we can re-calibrate your ADAS in two different procedures:
Dynamic calibration – Using a specialized handheld device, our calibration experts will drive your vehicle for a certain amount of time. He will adhere to a specific speed and distance provided by your vehicle's manufacturer. Strict compliance with your manufacturer's guidelines allows our team to fully re-calibrate your ADAS.
Static calibration – This procedure can only be carried out in our calibration center. Our calibration experts will conduct a series of tests using highly sensitive equipment and tools. These tests guarantee error-free calibration, which allows all ADAS features to function as intended.
Paradise Valley Auto Glass
With our goal to provide Paradise Valley with excellent auto glass services that its residents can trust, NuVision certifies that all of our auto glass replacements are highly durable and sourced from top manufacturers.
Know more about the glass we use below:
Original Equipment Manufacturer (OEM) – This is probably the best auto glass replacement you can get if excellent build quality is what you're after. Typically sourced from factory auto glass manufacturers, OEM replacements can equal factory auto glass units in terms of thickness and durability.
Original Equipment Equivalent (OEE) – The more economical alternative to OEM replacements. OEE auto glasses are built to last for a long period of time. It might be less durable compared to an OEM glass, but OEE replacements are guaranteed to be premium quality, making them a great choice for customers who are looking for something more affordable.
About the Town of Paradise Valley
Paradise Valley is a small town in Maricopa County, Arizona. An estimated 15,000 people are currently calling Paradise Valley home.
Known as one of the state's premier tourist destinations, San Tan Valley prides itself on having several luxury resorts and other opulent attractions, making it the wealthiest municipality in Arizona.
Popular places to visit in and nearby Paradise Valley:
Barry Goldwater Memorial
Paradise Valley Country Club
Mountain Shadows Resort
Schedule Your Glass Repair Today
Mark Murray

Prompt service, the technician called me before arrival and also texted me with updates of service. They worked with my insurance and it was a seamless process. I highly recommend if you need a windshield replacement or chip repair and you have insurance. I paid nothing out of pocket.
Patrick Thompson II (Trick)

Amazing customer service to start off with. And the installer was Allen here in Mesa, Arizona, He did an amazing job!! He was on time, called before arrival, and very professional!! I would 100% recommend NuVision Autoglass to anyone out there needing their windshield replaced. 
Nearby Locations for Windshield Repair
Currently outside of town? Don't worry as NuVision's services are also available in the following locations: