Expert Windshield Replacement & Auto glass Repair at Gilbert, AZ
Experience premier windshield replacement and auto glass repair in Gilbert, Arizona with Nuvision. We deliver unparalleled expertise and meticulous attention to detail, offering top-notch ADAS calibration for enhanced safety. Choosing Nuvision means benefiting from efficient, hassle-free service and cutting-edge technology, ensuring every windshield repair or replacement is seamless and reliable. Trust Nuvision for superior auto glass solutions. Your windshield safety is our top priority.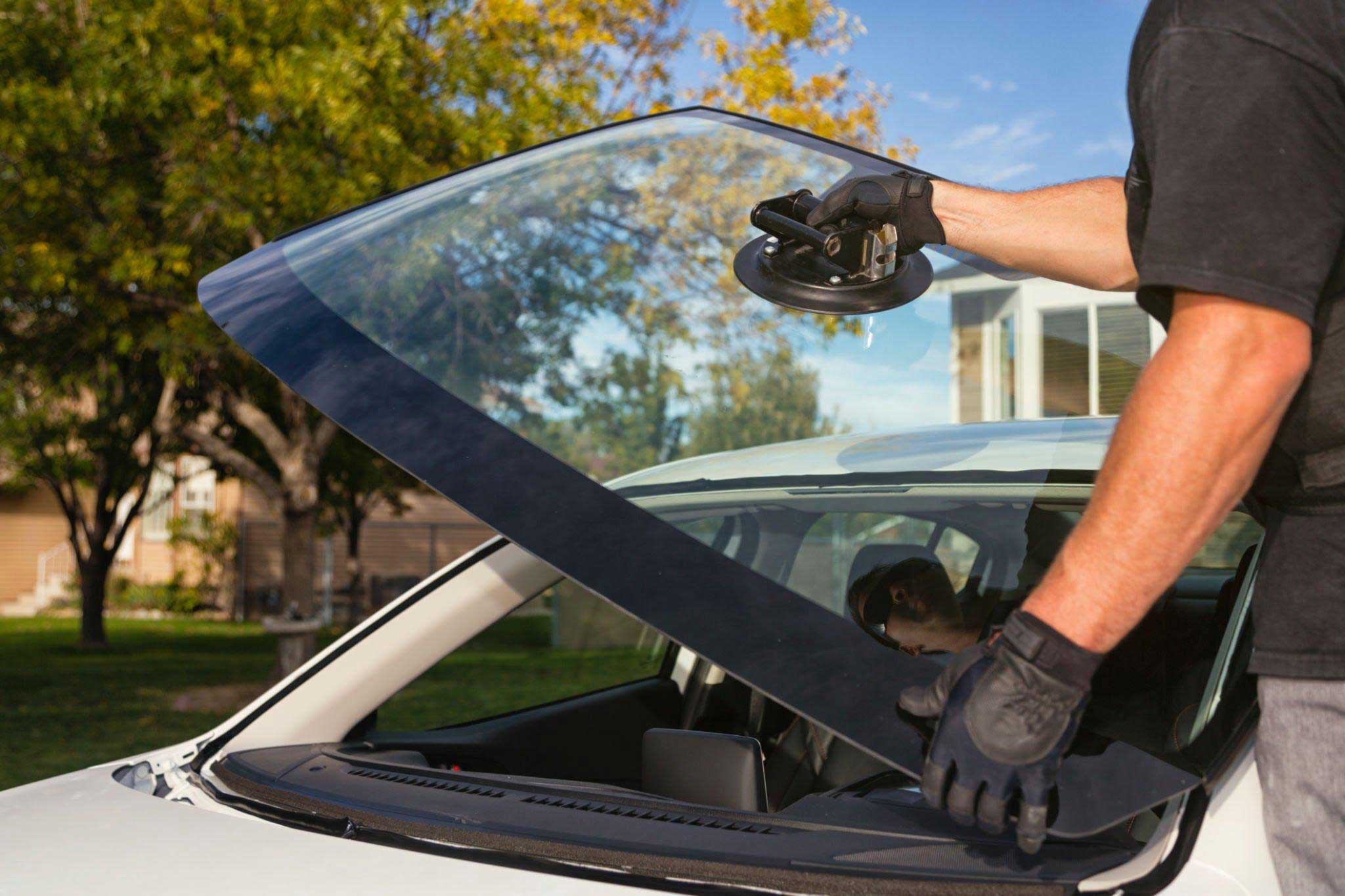 Schedule Your Appointment
Name:
Gilbert
Address: Gilbert, Arizona, United States, 85233, 85234, 85295, 85296, 85297, 85298, 85299
Contact Number: (855) 213-0100
Office Hours: Monday-Friday: 6AM to 8PM MST | Saturday: 6AM to 6PM MST | Sunday: 6AM to 5PM MST
Gilbert Auto Glass Replacement Services
We are serving the following ZIP codes in Gilbert, AZ:
SERVICES OFFERED AT GILBERT
Gilbert Windshield Replacement
NuVision is an Arizona-based windshield replacement company that every Gilbert resident can trust. With our outstanding team auto glass technicians, we guarantee to provide the entire town with remarkable service through quality craftsmanship and exceptional customer experience.
Our team can provide you with windshield replacements whether you own a car, truck, RV, or any other vehicle type. What's more is that our services are completely mobile. That means our team can go to your location and get the job done there. With this, you can focus more on your other activities and just let us carry out our services at a location convenient for you.
In addition, we also provide the following:
Free Lifetime Chip Repair For Your Windshield
Mobile Service
ADAS Recalibration
What are you waiting for? For all your windshield replacement needs, call NuVision at (855) 213-0100!
Windshield and Auto Glass Repair in Gilbert
Do you need to have your windshield repaired? Then give NuVision a call today! Our auto glass repair team can fix your windshield in no time and prevent any further damage from occurring.
Take note that windshield repair is only applicable for minor cracks and chips. If the damage is too big to be repaired, a windshield replacement is required instead. Good thing that NuVision can also provide you high quality replacement in case you will need it. Our team can determine if the damage can be repaired or not, allowing us to give you the best solution for your case.
Aside from windshields, NuVision can also repair and replace the following:
Front Door Glass
Quarter Door Glass
Back Windows
For all you auto glass service needs, call us now at (855) 213-0100!
Hey Gilbert – NuVision is Here to Replace Your Windshield!
Scorching hot weather and gravel rocks are common reasons behind windshield damage. Unfortunately, both of them are customary in the Town of Gilbert. This exposes drivers to the risks of windshield damage. You might not be able to prevent the damage from happening, but you can ensure that you can replace it with an excellent, durable new windshield.
With NuVision, you have a reliable partner that can help you with all your auto glass needs. We offer high quality windshield replacements to be installed by qualified auto glass technicians. All of our services are also completely mobile. This means that our team can then carry out the replacement at your home, office, or anywhere within town limits.
Have NuVision replaced your windshield today. Call us at (855) 213-0100 to book an appointment!
Windshield Replacement Near Me
For windshield replacement and other auto glass services needs, Gilbert residents can trust NuVision! All our services are available townwide, allowing our auto glass technicians to reach you wherever you are in Gilbert.
By trusting NuVision, we guarantee that only authorized technicians will conduct your windshield replacement – ensuring top notch craftsmanship. Our team uses materials that are of the highest quality, which means that the windshield replacement you will get is durable and can last a long time.
Looking for a windshield replacement near you? Call NuVision at (855) 213-0100 to book an appointment today!
Schedule Your Glass Repair Today
Cost to Replace Windshield in Gilbert
Does your windshield have major cracks in it? Then it is impossible to repair it. The only solution you have is to have it replaced. For your windshield replacement needs, NuVision can be of help!
But in case you are wondering how much this service will cost you, our team can help you figure it out. Call us now at (855) 213-0100 and we will give you a free estimate. You can never go wrong with NuVision when it comes to affordability. We are offering some of the most competitively priced auto glass services that guarantee excellent craftsmanship.
If you have glass coverage though, your insurance company will shoulder the cost of your new windshield. With this, your windshield replacement will be at no cost to you. Just provide us your insurance details and we will do the negotiation with your provider. Our team will even do their best to get you the best deal possible!
Depending on your insurance type and provider, you may also qualify for up to $250 cash back + free bonus dinner at Rodizio Grill.
Call us now to find out how much cash back you can get!
Get Cash Back With Your Windshield Replacement in Gilbert
If you want to get paid to replace your windshield, NuVision's awesome cash back windshield replacement deals are for you!
If you have glass coverage, then you can score up to $250 cash back + free bonus dinner at Rodizio Grill.
Other auto glass shops lowball customers when it comes to giving cash backs. They only give a maximum of $100 – $140 cash back windshield replacement deal, without a bonus dine-in coupon. But with NuVision, all insurance-approved windshield replacements are entitled to up to $250 cash back + free bonus dinner at Rodizio Grill.
Call (855) 213-0100 to schedule your replacement!
ADAS Windshield Recalibration in Gilbert
If your vehicle has Advanced Driver Assistance Systems (ADAS), then re-calibrating your vehicle's systems is required after having your windshield replaced. This procedure is advised to ensure that the ADAS setup of your vehicle is working properly.
At NuVision, we offer error-free ADAS recalibration services that are administered by certified calibration specialists. Our team will carry out the calibration either at your preferred location or at our nearest ADAS calibration facility, depending on the guidelines of your manufacturer.
Dynamic calibration – In case that the procedure can be done at a mobile location, our team can re-calibrate your ADAS right after replacing your windshield. We are equipped with high tech handheld devices, allowing us to determine whether each and every ADAS feature has been fully re-calibrated.
Static calibration – In case the ADAS setup of your vehicle can only be re-calibrated in a controlled environment, our team will bring your vehicle to a calibration shop near you. Our calibration specialists will conduct a series of tests to re-calibrate each ADAS feature and make sure that everything is functioning normally.
Recalibration is important as it allows ADAS features to work properly. The ADAS setup of your vehicle relies on a windshield-mounted camera to function. Your windshield replacement might not have the same specs as your old auto glass, thus the calibration might be slightly off. This results in accurate readings and jeopardizes the performance of your ADAS.
To know more about our ADAS recalibration services, contact NuVision at (855) 213-0100!
High quality service is what NuVision is all about. To provide this to our clients in Gilbert, we only source auto glass replacements from top and reputable manufacturers in the industry.
Below, we will give you a quick overview of the type of auto glass we are currently using:
Original Equipment Manufacturer (OEM) – NuVision offers a wide selection of OEM auto glasses that our clients can choose. OEM auto glass replacements are almost identical to the auto glass pieces that your vehicle originally came with. They can equal your factory auto glasses when it comes to build quality, making them the best option if durability is what you're after.
Original Equipment Equivalent (OEE) – NuVision also sources high grade OEE auto glass replacements. These auto glass replacements ensure great build quality and economical prices, making them the perfect choice for clients who have limited budget yet still want durable replacements.
About the Town of Gilbert
Gilbert is a town located within the Phoenix Metropolitan area in Arizona. With an estimated population of around two hundred fifty thousand people, Gilbert is one of the largest municipalities in the entire state.
Once known as the "Hay Shipping Capital of the World", Gilbert remained one of the prime farming communities in the country for many years. Now, with Gilbert's constant growth and development, the town became an economically diverse suburb that is being constantly listed among the best places to live in the United States.
Popular places to visit in Gilbert
Riparian Preserve
Gilbert Temple
Freestone Park
Hale Centre Theatre – Arizona
SunDust Gallery
Schedule Your Glass Repair Today
Mark Murray

Prompt service, the technician called me before arrival and also texted me with updates of service. They worked with my insurance and it was a seamless process. I highly recommend if you need a windshield replacement or chip repair and you have insurance. I paid nothing out of pocket.
Patrick Thompson II (Trick)

Amazing customer service to start off with. And the installer was Allen here in Mesa, Arizona, He did an amazing job!! He was on time, called before arrival, and very professional!! I would 100% recommend NuVision Autoglass to anyone out there needing their windshield replaced. 
Nearby Locations for Windshield Repair
You can also avail NuVision's services if you are at any of the following locations: