Need auto glass services in the Lauderhill area?

Get A Free Quote
[brb_collection id="1598"]
Major Insurance Providers Accepted
We are a preferred and trusted shop with all major insurance companies and handle the paper work and billing on your behalf to ensure a fast and easy process from start to finish.
Our Guarantee
We are dedicated to providing a better experience then you will find anywhere else which is why we offer live social media messaging, website chat, and text messaging for easy communication with our customers.
Lifetime Warranty
All of our auto glass services come with a 100% lifetime workmanship warranty. Our industry leading warranty is one of the many reasons we have so many repeat customers and referrals!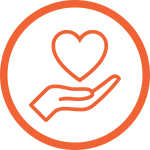 We Give Back
We have teamed up with Valley of the Sun United Way and the Shriners Charity. You can join us by contributing $8 or more of your windshield replacement rebate. We will match up to $25 of your donation.
Lauderhill Windshield Replacement
In need of windshield replacement? Then you must contact NuVision right away! We are offering mobile auto glass repair and replacement services in Lauderhill — allowing our team to service you anywhere you are within the city!
Aside from that, NuVision also offers the following:
Free Lifetime Chip Repair For Your Windshield

Auto Glass Repair
Call us at (855) 213-0100 and schedule your windshield replacement today!
Lauderhill Auto Glass Replacement Services
We are servicing the following ZIP codes in Lauderhill, FL:
33311
33312
33313
33319
33351
Windshield and Auto Glass Repair in Lauderhill
For minor chips and cracks, windshield replacement may not be required. What your insurance company will suggest is for you to get a windshield repair instead. To ensure that you'll only get the best auto glass repair services available, make NuVision your choice!
A company dedicated to providing great customer experience, NuVision guarantees that all materials we use are aligned with industry standards — ensuring that all repair services we provide are reliable and excellent!
To know more about our windshield repair and other services, call (855) 213-0100 now!
Hey Lauderhill – NuVision is Here to Replace Your Windshield!
Are you from Lauderhill and looking for an excellent auto glass shop to take care of your windshield replacement needs? Then NuVision might just be the one you are looking for!
We offer mobile windshield replacement and repair within the city — allowing our highly trained auto glass technicians to service you wherever you are in Lauderhill!
Aside from your windshields, we can also take care of the ff:
Rear Door Glass

Quarter Door Glass

Back Windows
What are you waiting for? For all your windshield and other auto glass needs, reach out to NuVision at (855) 213-0100!
Windshield Replacement Near Me
For any windshield replacement and other auto glass needs, Lauderhill residents can trust NuVision! We are a company committed to providing quality workmanship and great customer satisfaction for all our customers!
When you put your trust on us, we guarantee that we will provide you outstanding service through the help of our highly trained auto glass technicians! On top of that, all our services are completely mobile — allowing you to schedule an auto glass service at your preferred location within Lauderhill!
What are you waiting for? Call us now at (855) 213-0100 to book your appointment!
ADAS Windshield Recalibration in Lauderhill
Does your car have Advanced Driver Assistance Systems or ADAS? Then there is a chance that you may be required to have your car's systems re-calibrated. This is done to ensure that all safety features of your car are working properly and will not malfunction.
Depending on the type of car you own, a dynamic or static calibration will be required. Know more about them below:
Dynamic calibration – Typically done in a remote location. Calibration techs will ask your permission to drive your vehicle. Adhering to a strict guideline set by your manufacturer, calibration techs will drive around your vehicle at a certain speed — allowing ADAS sensors to get familiar with the new windshield.
Static calibration – Required to be done in a specialized vehicle calibration facility nearest your area. Calibration techs will use a special set of tools that will help realign all ADAS sensors — ensuring that your car's ADAS setup is functioning correctly.
Committed to provide remarkable customer satisfaction, NuVision guarantees that all auto glass replacement parts we are using are sourced from the best manufacturers and distributors in the industry:
Know more about the glass we use below:
Original Equipment Manufacturer (OEM) – Typically sourced from the same company behind the original glass installed in your vehicle, OEM auto glass parts are designed with the same level of durability and thickness as factory glass parts.
Original Equipment Equivalent (OEE) – Offered at a significantly more economical price, these auto glass replacement parts are durable enough to long for a long time – giving you the best value for your money.
About the City of Lauderhill
Lauderhill is a city located in Broward County, Florida. A principal city of the Miami metropolitan area, it has an estimated population of more than seventy-one thousand people as of 2019.
Popular attractions in and around Lauderhill, FL:
Lauderhill Performing Arts Center

Ilene Lieberman Botanical Garden

Lauderhill Jammin' In The Park And Art Fest

Roosevelt Gardens Park
Nearby Locations for Windshield Repair
Are you not from Lauderhill but want NuVision to replace your windshield? Here's a great news for you! NuVision's services are also available in these following areas: